First Ted Neeley List Groups.io Group (FTNL)**

COME JOIN FTNL AT GROUPS.IO - OUR NEW HOME!!!



Use This Link To Join The First Ted Neeley List
ANNOUNCEMENT!!!!! (10/27/19)

I've moved The First Ted Neeley List, officially to Groups.io. Here is our new homepage link: First Ted Neeley List at Groups.io. Come join us there! Thanks, Guys for all your great suggestions!.

ANNOUNCEMENT!!!!! (10/22/19)

I've just received word that Yahoogroups will be closing down by December of this year. I am asking for suggestions on where I can move The First Ted Neeley List, so it can continue. E-mail me or message me on Facebook with all of your suggestions..
ANNOUNCEMENT:
The 2012 choice for the "FTNL Ted's Birthday / Christmas Present " was to make a special calendar with the dates from Ted's tour, and some career highlights. The calendar was presented to Ted on 3/23/13 at the M&G after the Ted Neeley and the Little Big Band performance in Cleveland at the Ohio Theatre. Ted LOVED the calendar, and since he said he didn't even know when those career dates were, he would be scouring that calendar all night. :-) See the presentation picture below: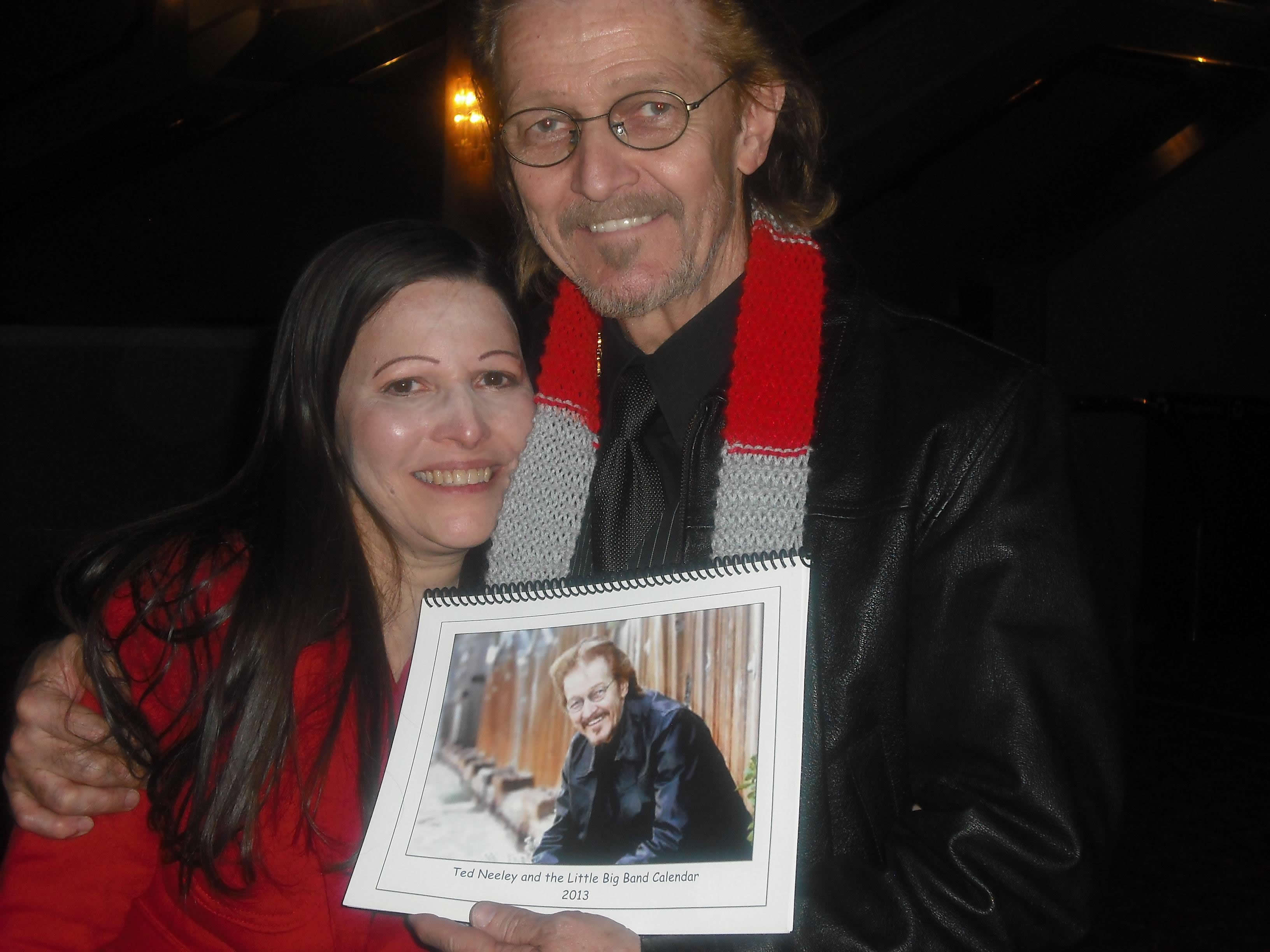 The 2010 choice for the "FTNL Ted's Birthday / Christmas Donation" is, again: Rubicon Theatre Company. Here is their website donation link:
https://www.rubicontheatre.org/support
2009 DONATION:


The 2009 choice for the "FTNL Ted's Birthday / Christmas Donation" was: Rubicon Theatre Company's "It Takes A Village" campaign Here is their website link: Rubicon Theatre Company's It Takes A Village. I presented Ted with the FTNL plaque on 3/6/10 in Cleveland, while he was on tour with JCS' 4th leg (see photo below), and I presented Jim O'Neil with another FTNL plaque on 2/12/10 at RTC in Ventura (poor Karyl Lynn Burns was not able to be at the theatre, as she had been recovering from a major bout of Stomach Flu that she caught from Jim), but if you'd like to help us donate to this very worthy theatre, donations are ongoing, and your name will be listed in Rubicon's 2010 "The Miracle Season" programs along with other list members who have already donated through FTNL in honor of Ted's Birthday and Xmas 2008. You may also e-mail me at my e-mail link just above the "LINKS" section of this page. Of course, whether or not you wish to donate, you are welcome to join FTNL at any time!
| | |
| --- | --- |
| Presentation of 2009 FTNL Plaque on 3/6/10 backstage after the show, in Ted's dressing room. Ted is also holding Marky's page for the FTNL scrapbook, and I have a Xmas Jiminy ornament. He loved everything, and wants to thank FTNL for our generous gift in honor of his Birthday. | Close-up of 2009 FTNL Plaque. |

The original Ted-Neeley list replacement. "Ted-Neeley" had been on Yahoogroups since 10/5/00, but the list existed on charm.net before that. It was removed for unknown reasons, so I started this one as a replacement, on 5/15/07, and we still have 312 members as of 9/13/22!!! We recently celebrated our FIFTEENTH ANNIVERSARY 5/15/22!!! You can find info on all of Ted's past/current/future events on our list. FTNL hit the 300-member mark on 11/15/08 (best Birthday present I could have had from a great bunch of folks!). In December, 2019, Yahoogroups closed down, and I moved FTNL to Groups.io. Currently, we are holding steady with 312 members! Come join the First Ted Neeley List, we'd LOVE to have you along for the ride!