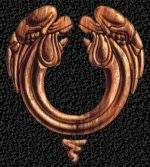 JCS (JESUS CHRIST SUPERSTAR)

1. The Show / Movie Itself:

The (JCS) 2006 - 2010 AD (nee: "Farewell") Tour Website:
Posted by ALW's Really Useful Company. Very nice. Take a look - especially at the pics!

The Jesus Christ Superstar Tour:
Posted by Evan, one of Ted's understudies for the current second leg of the 2007 - 2008 AD Tour, this blog is a great
way to keep up with the current happenings on the tour first hand from a cast member!!!
Jesus Christ Superstar YTA Benefit MySpace Page:
A great page made by Ethan, one of the ensemble performers in this 8/13/06 LA one-night-only, once-in-a-lifetime event!

Gateway To The Movie Mind (The Batcave):
Another find on JCS film info, courtesy again of Linda (lindafenton@hotmail.com)
Hollywood Bitchslap.com -JCS Review:
This one is an unqualified RAVE that pulls no punches. But with a webpage name like "Hollywood
Bitchslap", and a reviewer named "The Godfather" (A.K.A. Keith Perlin), would you expect it to?
Check out the rating, and add your own comments and rating if you like.
Jesus Christ Superstar.net (forum) Site:
This site contains pictures and posts on numerous JCS productions. Currently, you can find an
interview with Kurt Yahjian (Annas in the 1973 film). Other future additions include: Possible
interviews with Murray Head, Larry Marshall, Yvonne Elliman, and others; more articles; a
detailed explanation of the show; a transcription of the commentary on the new JCS DVD; links to
places to buy JCS albums and material; and a picture archive. There is also an open discussion
forum where JCS Tour info (among other things) is posted. Evan Grubbs (Evan@evangrubbs.com.)
is the site owner.
JCS - Photo and Guitar Chord Archive
Very useful!

Supereva.it/JCS The Movie:
Another JCS site, this one found by Francesca Fassina (
marshyplain@virgilio.it
). This one is in
Italian.

The Ultimate Jesus Christ Superstar Website:
Dedicated to the 2000 Broadway Production of JCS, but does include the link to buy the Special
Edition DVD of the JCS film.


2. Friends/List Members' JCS Sites:
(Listed alphabetically by last name for easier location)

Al in Jesus Christ Superstar:
Susana Gońi Franco (suxana34@hotmail.com) found this site. I'm not sure who Al is, or how long I
will list this link, but take a look. It's kind of interesting.
David Bova's JCS Page:
Australian JCS site.
John Conti's JCS Memorabilia Page and his Big Bopper Karaoke Page:
John Conti's fabulous JCS page - thanks for the link, John! Plus his Karaoke page - sounds terrific!

Evan Grubbs' Gethsemane Page:
Evan Grubbs has posted 104 versions of Gethsemane that can be downloaded for free. Three of these
are Ted. One from the film, one live from 1993 and one live from 1995. Sound on these is not so great,
but apparently it's because of what he had to work with. also, Ted has a cold on the 1995 boot. Great
collection, Evan!

Kellylee's JCS Anniversary Page:
Great site by an "older Tedhead", from the AD Tour days.
Adam G. Lazarus' Jesus Christ Superstar Site:
Adam posted on Musicalsdotnet site. This one has some very nice (FREE) downloads from the film
soundtrack, among other things. Check it out!

Susan Moar's Site: (JCS Artist Site/Gallery):
Some really lovely artwork!
Stormy Reiley's Ted Neeley/Jesus Christ Superstar Page:
A.K.A. Stormy Porter Reiley, Stormy is one of our favorite "Tedheads". Checkout this great page!
Alison Rivera's Website - with "The Temple" (JCS) Screensavers and JCS Greeting Cards:
Ali Rivera (dezali@msn.com) is a friend of Stormy Reiley's, and has been a dyed-in-the-wool
Tedhead for a long time. She and her daughter Samantha (a Tedhead in the making) are new
members on Ted's e-mail list. Ali posted this link for her webpage, with 2 wonderful screensavers
and some JCS greeting cards she is sharing with all the Tedheads. Have a look - it's GREAT!
NOTE: While Alison's URL is still in place, her website is down for the moment, pending some
"remodeling", according to her online statement. Hopefully it will be back online soon!
"Heaven On My Mind" and "Jesus Christ Superstar":
Julene Snyder's hilarious accounts! "Heaven" is a Ted/Carl interview story, and "Jesus" is about the
first time she saw the JCS film, and has some of her "history" with JCS. Great writer!!!.
"I Met Jesus At The Hard Rock":
Paisley Yankolovich's experience meeting Ted during the AD Tour (2nd article down).
3. AD Tour/Film Members' JCS Sites:
Carl Anderson's (Judas) Site:
The man many consider the "ultimate" and "only" Judas. He is very missed by all.
Bob Bingham:
The man who originated Caiaphas in the JCS Film.
James Delisco's Site:
Judas on Leg Three of the JCS AD Tour.
Barry Dennen's Website
Barry Dennen's Facebook Page:
The man who originated Pilate. On the "website" link, there are some interesting JCS stories and Ted mentions under
"Previous Questions," and some great pictures taken at the JCS YTA Benefit on 8/13/06. Great talent, fun guy!
Charles DiMaria's Sites: http://www.chuckdimaria.com/
http://www.myspace.com/chuckdimaria
http://www.myspace.com/chuckdimariamusic
Chuck DiMaria (the other Judas) understudied Carl on the AD Tour, and appeared in the JCS YTA
Benefit (8/13/06) (u/s Ben Vereen, High Priest). However, he is a "star" in his own right outside of
JCS, and a pretty unique individual. I got to know Chuck during the LA JCS Benefit, and we spoke
at length. He is a funny, crazy, very talented guy who is definitely going places. Take a listen to his
MP3s. On the sites above you will also find links to his band sites (there are three - and he fronts them
all: Under Pressure, Ziggy Barlust and Bootie and the Whorefish). Take a look and enjoy!
Tiffini Dodson's Website
Tiffini Dodson's Fans MySpace page:
Two websites by the Mary Magdalene portrayer on the second leg of the JCS 2007AD (nee "Farewell") Tour.
Yvonne Elliman.com
Yvonne Elliman MySpace Page
Yvonne Elliman Facebook Page:
Three websites by the originator of the role of Mary Magdalene.
Aaron Fuksa's Website:
A website by the first, second and third leg Herod portrayer on the JCS 2007AD (nee "Farewell") Tour.
Corey Glover's website:
A website by the Leg One and Two Judas portrayer on the JCS 2007AD (nee "Farewell") Tour.
Ricky Johnston's Website:
A website by an Apostle portrayer on Leg Three of the JCS 2007AD (nee "Farewell") Tour.
Larry Marshall's Site:
A website by the man who played Simon in the film.
Matthew G. Myers' website:
A website by the Simon portrayer on the JCS 2010 AD (nee "Farewell") Tour.
Troy Valjean Rucker's website:
A website by an Apostle portrayer on Leg Three of the JCS 2007AD (nee "Farewell") Tour.
Craig Sculli's Site:
Craig Sculli's second website link
Two websites by the Pontius Pilate portrayer on Legs Two and Three of the JCS 2007AD (nee "Farewell") Tour.
Kendrix Singletary's Website
Kendrix Singletary's FacebookPage
Kendrix Singletary's MySpace Page:
Three websites by an Apostle portrayer on Leg Three of the JCS 2009AD (nee "Farewell") Tour.

John Twiford's Music Website:
John Twiford's MySpace Page
John Twiford's MySpace Music Page
Three websites by the Judas portrayer on Leg Four of the JCS 2010AD (nee "Farewell") Tour.

Ben Vereen's Website
Ben Vereen's Facebook Page
Ben Vereen's MySpace Page
Ben Vereen's YouTube Channel:
Four websites by the original Judas on Broadway, and in the JCS One-Night-Only Benefit Concert in LA.
Kurt Yahigian's Site: http://www.planoton es.com/
Kurt "Frenchy" Yahjian (Annas from the JCS film) plays with the Planotones. Wow - He looks so
different!
Danny Zolli on-line:
A website by the man who played Jesus on another JCS Tour.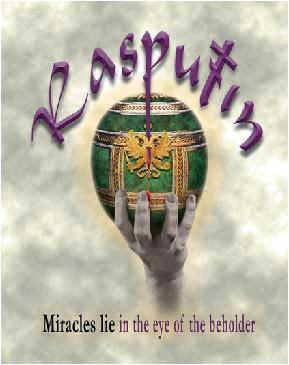 used with permission by Michael Rapp
www.rasputinthemusical.com


The New (Official) Rasputin Website:- thanks for the link, Kathy!
You can find absolutely everything "Rasputin" here - from MP3's (the Montage) to Showcase photos
and audience comments, and the order information for the fabulous triple Rasputin CD! This is the
place to find any information on Rasputin's past-scheduled Philly engagement and any future plans
for the show. Kathy did a beautiful job on the site - so check it out!!!
Kathy's Michael Rapp/Rasputin Page: and Kathy's direct Rasputin URL:
Kathy has given me A LOT of much-needed guidance getting this site together. Check hers out!
Raffaella and Silvia's New Ted Neeley/Rasputin Site:
Raffaella and Silvia are two of our sweet Tedheads from Italy (see their picture on this page). They got
together with a friend of Kathy Herder's named Dario and made this new site for Ted. You'll find that it is
completely in Italian, but somehow I'm sure we'll understand the gist of things just the same. Designer:
Claudio Miranda - and thanks for the link, guys!
Mike Soper's Rasputin Site:
A new site by Rasputin cast member Mike Soper, with pictures from Rasputin we haven't seen
before, including some taken in the Rasputin recording studio (yes guys, Ted has a full head of hair
again - and it looks great!). And ... it was designed by Kathy Herder!

Three friends: Mike Soper, Ted Neeley and Jim O'Neil
at the studio while recording Rasputin.

The Rasputin crew.
Courtesy of Mike Soper and mikesopermusic.com