Europe 2007
Rubicon's International Theatre Tour
You are Invited!
Dear Friends:
Rubicon Theatre Company and Rubicon International Theatre Festival invite you to travel with us to London and Budapest for a once-in-a-lifetime experience.
In October of 2007, Linda Purl and James O'Neil of Rubicon will lead a U.S. Delegation to Europe for an exclusive theatre and cultural tour. Delegates will be taken backstage and behind the scenes to encounter European culture head on.
Budapest, Hungary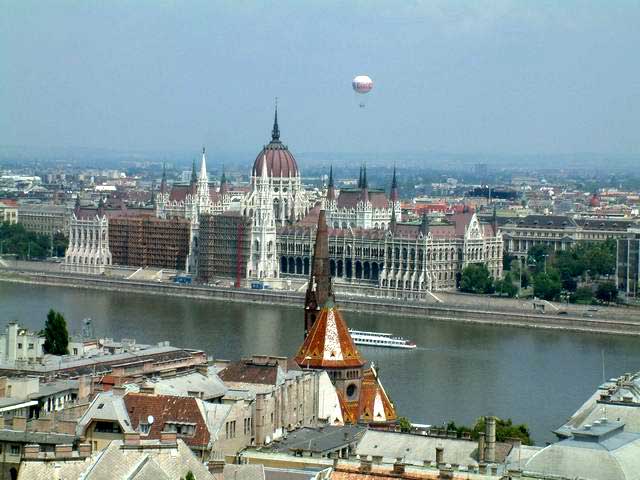 Rubicon has been issued a very special invitation from the Theatre Institute of Hungary to travel to Budapest in October of 2007. Boasting Roman ruins, splendors of the Austro-Hungarian Empire and 40 resident theatre companies, it is their keen desire for a Delegation from the US to experience the wonders of their capitol and to attend multiple theatre productions.
The invitation includes private city tours and informative talks from their leading theatre critic and President of the Theatre Institute that will give us a context for our travels both historical and contemporary and a bird's eye view to the changing landscape in Eastern Europe. Experiencing the cultural crossroads of Budapest this trip will offer an insightful look at life in the heart of Europe.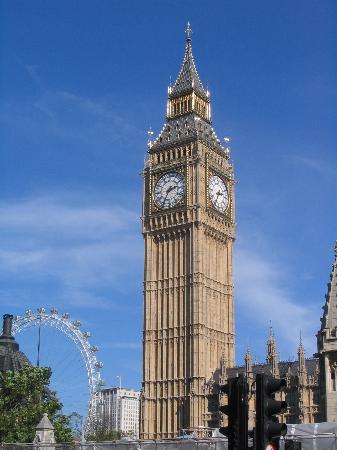 London, England
In London we will enjoy four great theatrical performances accompanied by illuminating discussions with London's key theatre figures. We'll take a behind-the-scenes look at the renowned National Theatre, and we'll be treated to a private tour of Parliament's House of Lords by personal invitation of Lord Falkland, Premier Viscount of Scotland.
At deluxe accommodations near the theatre district, we will gather in the morning to critique the play seen the night before and preview the play of the day. In the afternoon, relax or take included theatre-related tours. Final selection of plays will be made closer to our time of departure to ensure seeing the best of what is being offered during our stay.
Experience firsthand the arts advantage and join our Rubicon Delegation as we travel abroad in October of '07. We look forward to traveling with you on this international adventure!
Linda Purl & James O'Neil
Your European Experience
What's Included
Accommodations in first class hotels (or the best available).

Prices based on two persons sharing a room with private bath.

Bus transfers and luggage handling.

Tours as listed in final itineraries.

Services of experienced tour directors and local guides.

Pre-trip information.

Plenty of relaxation
What's Not Included
Airfare from your home to the starting point of the program and back home at the end of the program. Our recommended travel professionals will be glad to assist you in making your air reservations.

Elective trips are not on our announced itinerary. Should you decide not to take part in any of our scheduled features, we will not be able to offer you a refund.

Passport and visa fees.

All personal items and other items not specifically mentioned as included in the itineraries.

Personal travel insurance, which we consider essential to protect you in case you need to cancel your program participation or to cover medical treatment and emergency evacuation when you are abroad.
The Particulars
Accessibility/Mobility
Once we have a frank assessment of your needs, we will be glad to work with our hosts to find out what aspects of the program would be accessible to you and what you may have to forgo. We can also attempt to find out what special accommodations might be arranged for you at additional cost. Please call to make an inquiry. Anyonerequiring extraordinary assistance must be accompanied by someone who can and will provide such aid.
Single Travelers
A limited number of single spaces are available on a first-come, first-served basis for an additional fee. We welcome with enthusiasm those who wish to travel alone. Our staff will make every effort possible to incorporate each participant into the life of the group. We provide some assistance to single travelers who want to share accommodations.
Physical Requirements
In order to fully enjoy the trip, we recommend that all participants be in good mental and physical health. Activity level will be moderate, involving walking and stair climbing.
Make Your Arrangements
Tour Costs
Details and prices in this invitation are based on information available as of June 15. They are subject to change. Please note that all prices are per person, based on double occupancy. Space is limited. 20-30 member Rubicon Delegation travel fee $6,500 (includes a $1,000 tax-deductible donation to Rubicon International Theatre Festival).
Reservations
Reservations for Rubicon Delegation 2007 are now being accepted and honored in order of receipt. Use the attached form.
A provisional deposit of $750 per person per program, submitted with the attached reservation form, reserves a place. If you make a provisional deposit, we will automatically send you the detailed brochure as soon as it is available. Deposits are provisional, pending your acceptance of the final brochure terms. Balance of payment is due on receipt of final invoice, 90 days prior to departure.
Mail the attached registration form with a deposit of $750 per person to Rubicon International Theatre Festival, 1006 E. Main Street, Ventura, CA 93001. Or Fax your reservations with your credit card information to our office at (805) 667-2903.
Or call (805) 667-2900 to charge your deposit on your credit card during regular business hours Monday – Friday, 10:00 – 5:00 pm PST.
To reserve on the Web, go to www.rubicontheatre.org and then go to the Web page for the program.
Cancellations and Refunds
The provisional deposit is 100% refundable until the final program brochure is mailed. Once you have received the final brochure, you will have two weeks to cancel. After that time, you will be subject to cancellation policies governing program. Trip cancellation insurance is available for all programs and is highly recommended. Our recommended travel professionals will be glad to assist you in acquiring appropriate travel insurance.
Europe 2007
October 25th - November 4th
Registration Form
Passenger One, Name (as on your passport) Passenger Two, Name (as on your passport)
---
Address (Passenger One) Address (Passenger Two)
---
---
Phone Number Email
---
Dietary Needs Room Preference
---
Other Special Needs
---
Emergency Contact (Name & Phone)
---
Please send this form with your $1500 ($750 per person) refundable deposit to
RITF, 1006 E. Main Street, Ventura, CA 93001
Credit cards accepted ~ Travel insurance is highly recommended.
Questions? Call Mychele Dee at (805) 667-2912 ext. 237 E-mail: mdee@rubicontheatre.org
* Air flights are not included in the package. Please contact Susan Holden at ProTravel International, Inc.
(310) 271-9566 susan.holden@protravelinc.com, if you need help arranging your flights.