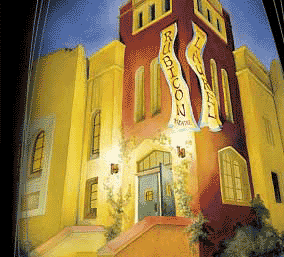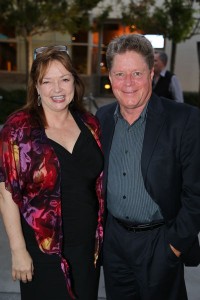 RUBICON THEATRE COMPANY - 20TH ANNIVERSARY VIDEO
To Paraphrase Joe Spano's speech at the 2009 Ovation Awards in January, 2010 (the stats have since increased :-) ):
In 49 BC Julius Caesar crossed the Rubicon River, an irrevocable step, separating him from Rome and, in effect, his home. Crossing the Rubicon has since come to mean moving forward with tenacity and commitment, taking risks. The Rubicon Theatre Company of Ventura began in 1998 under the artistic direction of James O'Neill and Karyl Lynn Burns. Since then, the company has produced over 108 productions of classic and contemporary plays, as well as musicals, in their 195-seat former church built in the 1920's. Rubicon productions have won regional acclaim from many sources. The Company has been nominated for more than 40 Ovation Awards and has received 8 of them. For their 2009-2010 Season, Rubicon received NINE well-deserved nominations. Their inclusion as a multi-nominee in past season Ovation 'Best Season" award categories, is one more indication of the consistent quality and remarkable efforts of the entire Rubicon Team.

MAY THEY CONTINUE IN THESE EFFORTS FOR MANY, MANY YEARS TO COME!


RTC - and specifically Co-Founders Jim O'Neil and Karyl Lynn Burns (who is also a Ted list member) - have
been very generous with their permission for me to use materials from their website. Check it out, it's great!



OurVentura.com Published on May 25, 2011 - http://ourventura.com/karyl-lynn-burns/558/ Polly Hoganson interviews Karyl Lynn Burns, Founder and Producer of the Rubicon Theater. She discusses the history of the Rubicon name as well as the classes, theater camps, production camps and drama camps as well as their dramas, comedies and musicals. Karyl further discusses their community outreach and volunteer programs and Jack Lemmon and his wife, Felicia Farr's performance at the Rubicon Theater.
Those of us who were lucky enough to catch Ted in "Waiting For Godot", or Ted and Joseph in "Murder In The First", as well as the JCS Benefit performances in Ventura, got a look at the lovely Laurel Theatre and RTC. Rubicon is a wonderful, progressive, daring and innovative theatre company that is thriving in Ventura, California. This company is definitely one to watch! Check out some of their accomplishments below. Keep up the great work guys!
PLEASE HELP SUPPORT RTC - THEY NEED US MORE THAN EVER NOW!!!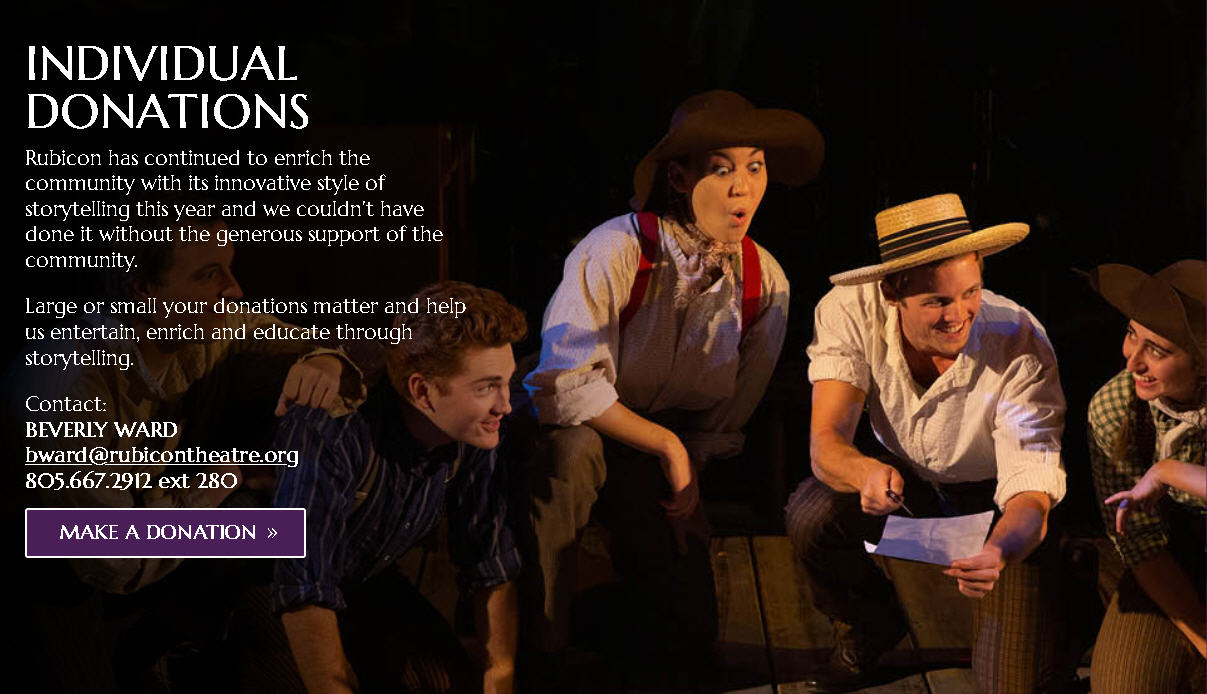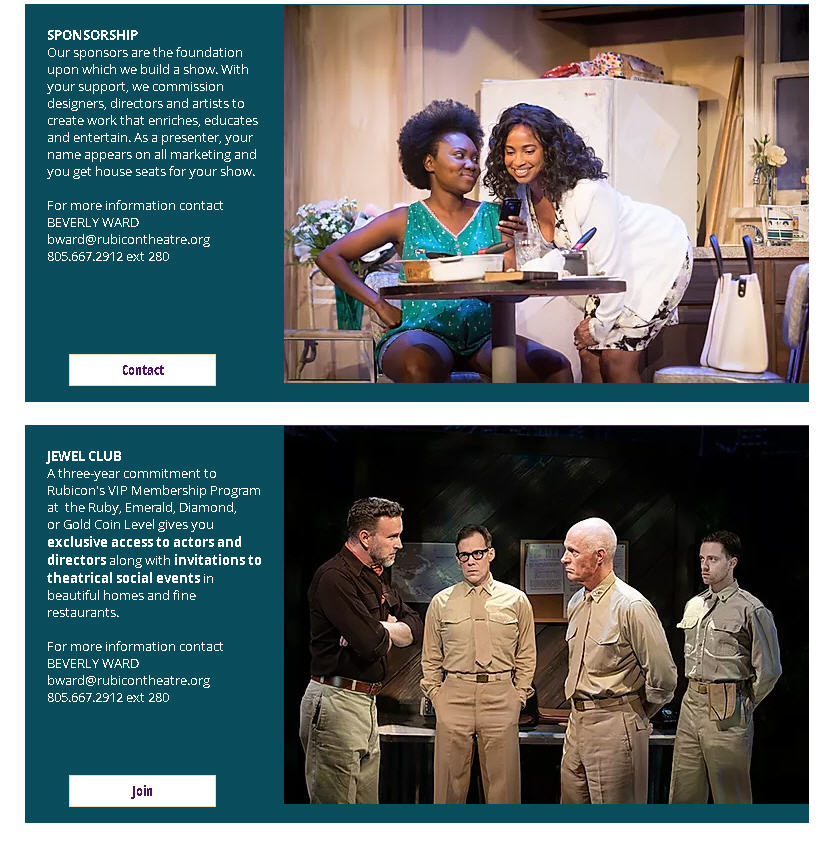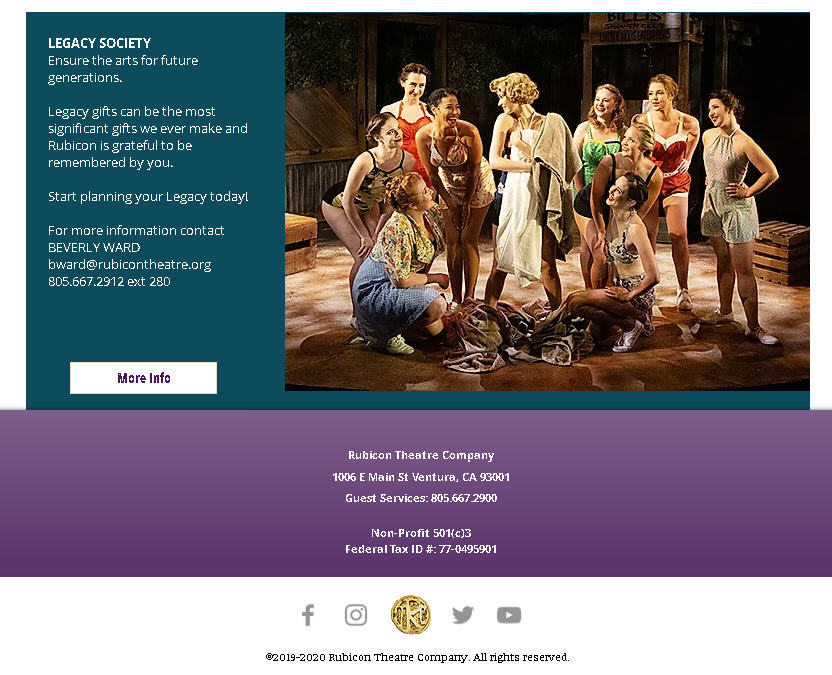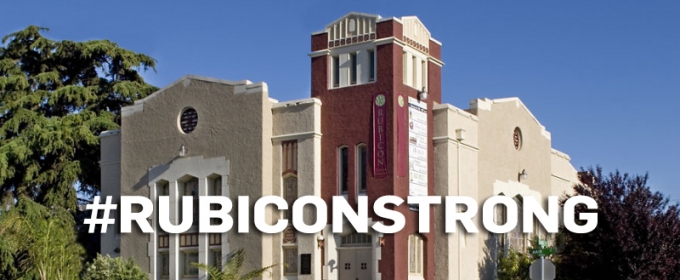 BEST THEATRE IN VENTURA COUNTY - 1O YEARS RUNNING!!!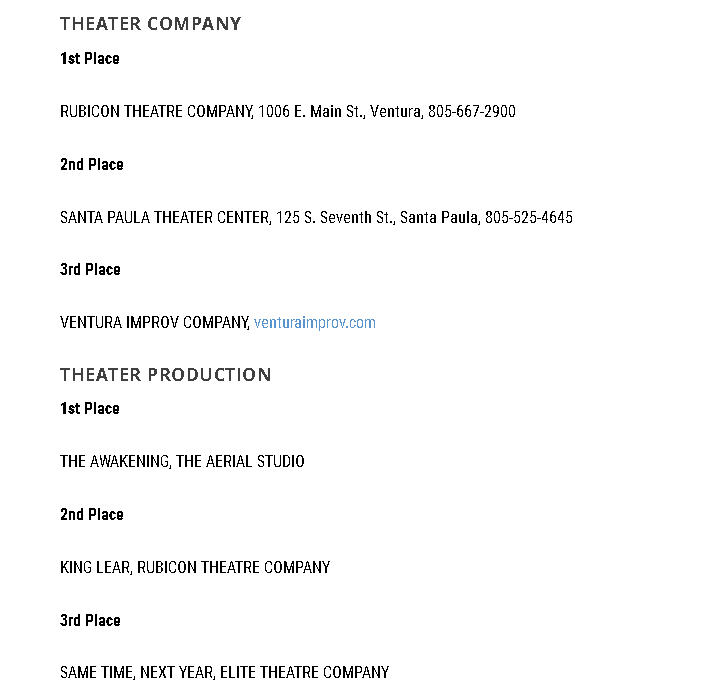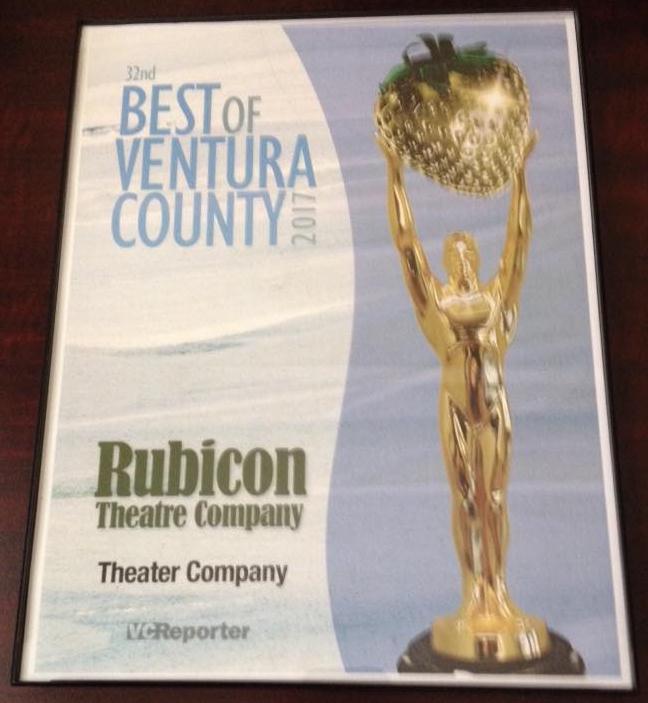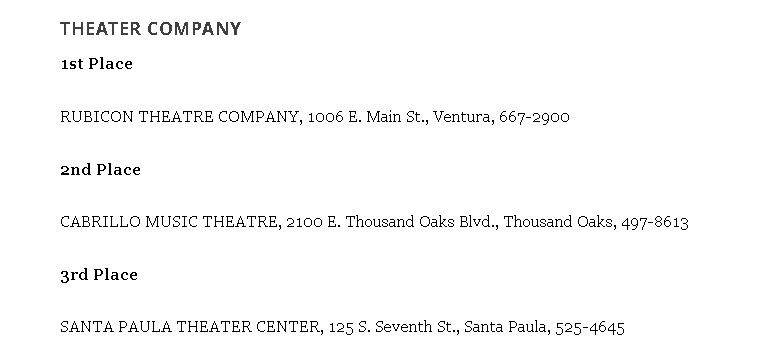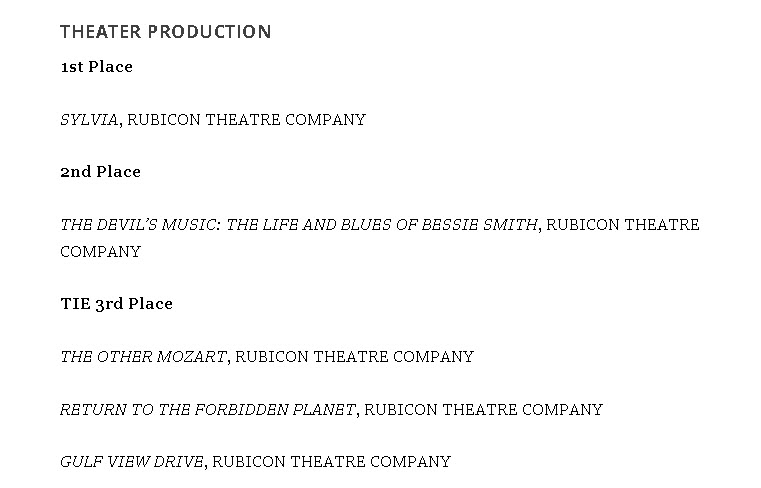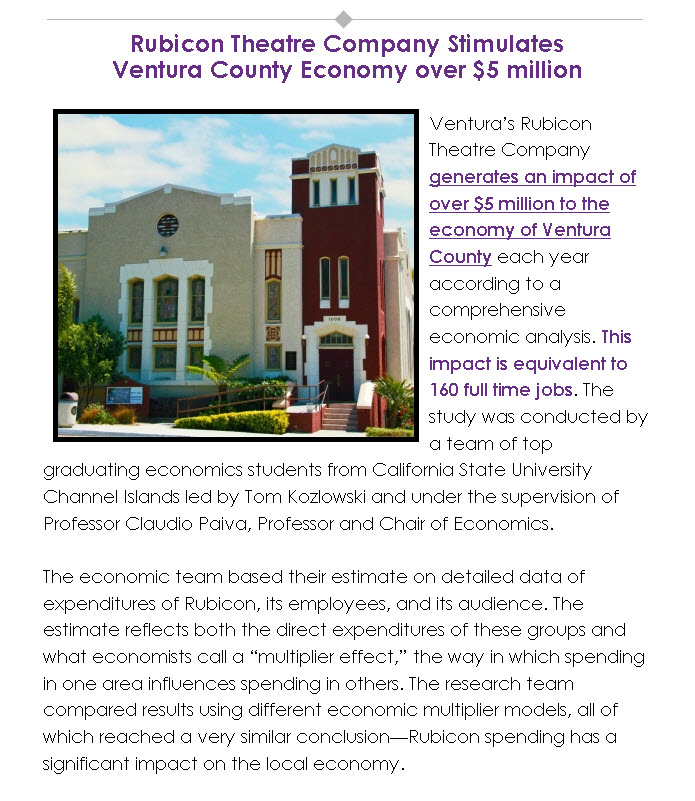 RESERVE AD SPACE IN AN RTC PROGRAM!!!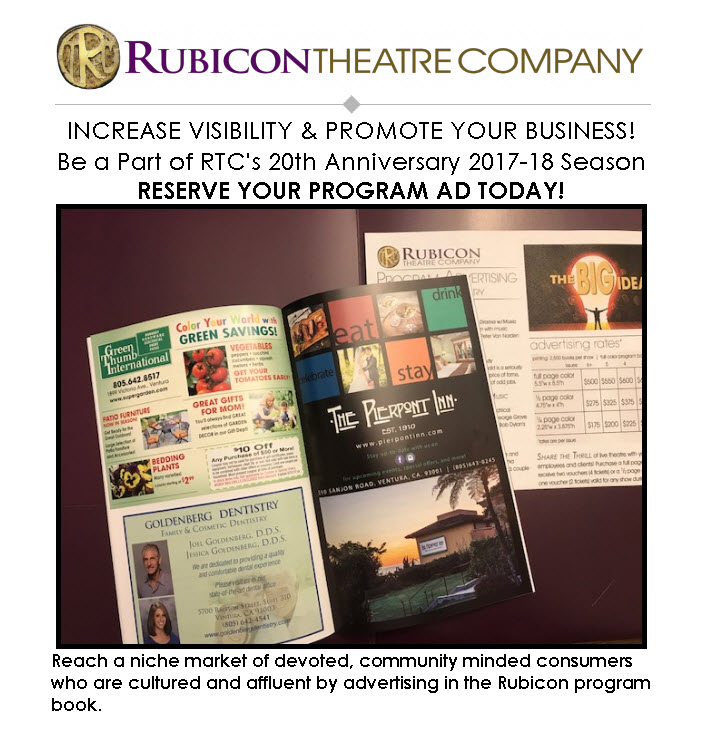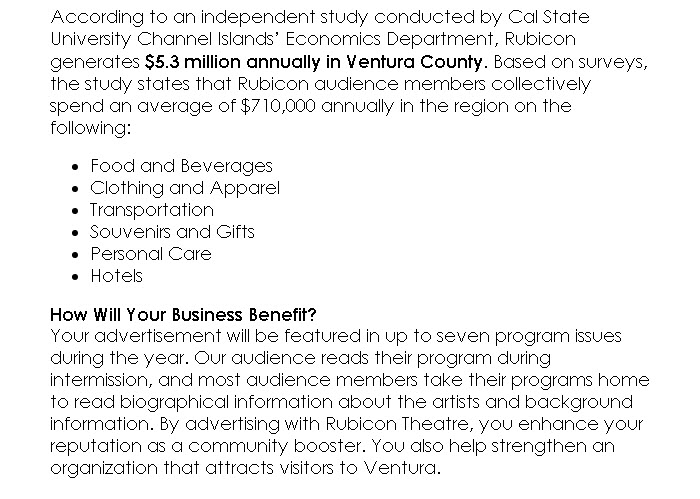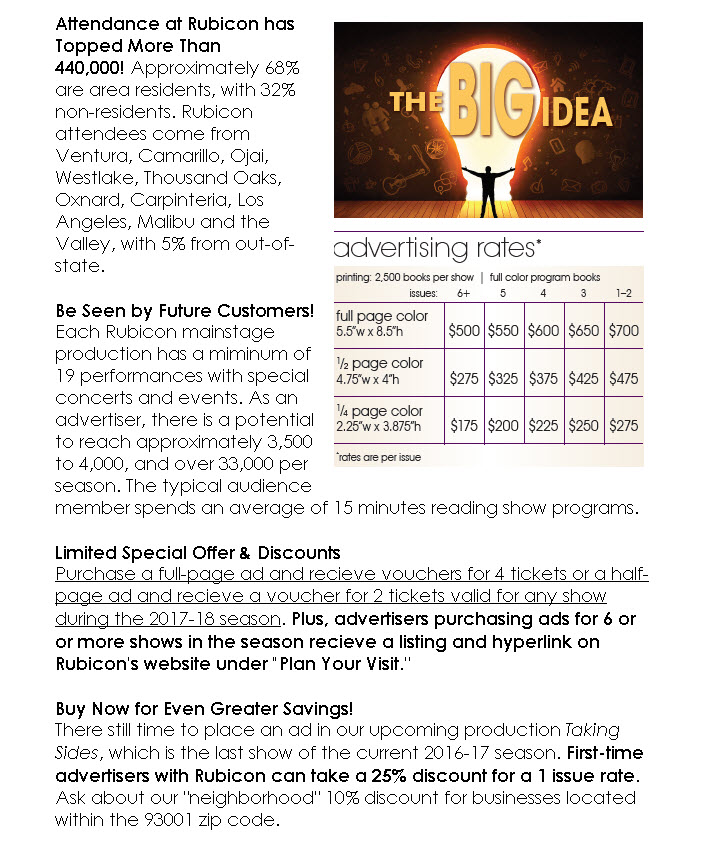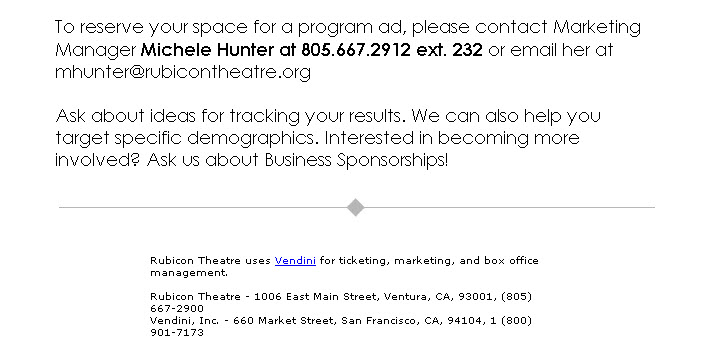 SHOP ON AMAZON AND SUPPORT RUBICON!!!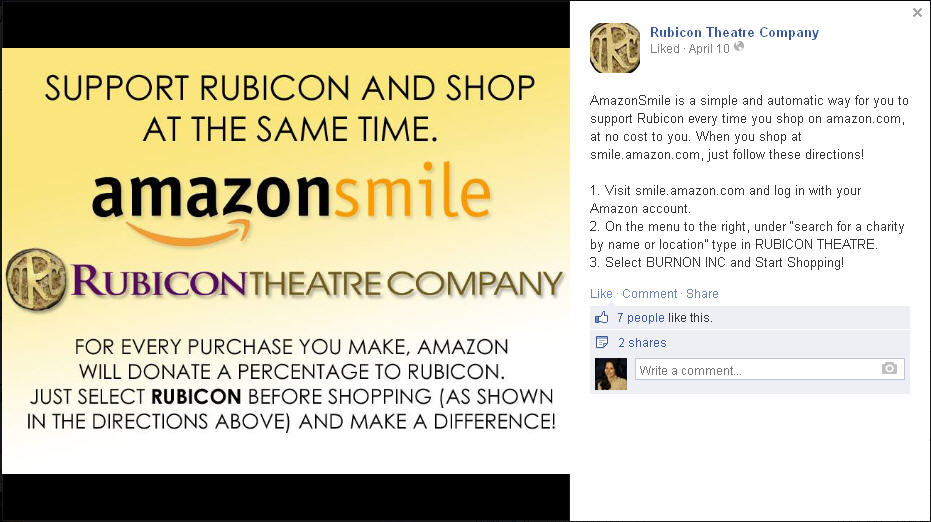 NEW ONLINE STORE!!!
RTC WEB LINKS



Click on any of the links below to find Rubicon Theatre Company on the web: