Instructor Bios


Rubicon Associate Producer / Director of Education and Outreach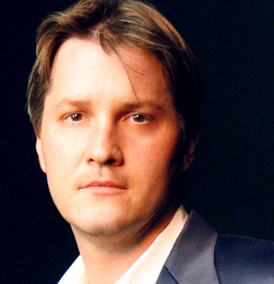 BRIAN McDONALD (Director/Acting Instructor) is an award-winning actor and director who was honored with the Ventura Mayor's Award for Emerging Artist. Before moving to the East coast, he appeared in the national tours of Miss Saigon and Forever Plaid, the latter of which he also directed for various regional theaters including Rubicon Theatre Company. Regionally, he has appeared on the stages of the Denver Center, Theatre Virginia, The Lyric Stage, La Mirada Performing Arts Center, Ensemble Theatre Company, Pasadena Playhouse, Thousand Oaks Performing Arts Center and the Ahmanson. Brian's most recent work on stage was in Rubicon's production of A Tuna Christmas, which he also directed. Other Rubicon stage credits include The SantaLand Diaries, Man of La Mancha and The Importance of Being Earnest. In 2002, LA Weekly honored him with the Best Supporting Actor Award for his performance as Gaveston in the Circle X production of Edward II directed by Michael Michetti. On Television, Brian starred in the award-winning ABC/PBS Afterschool Special "In the Shadow of Love: A Teen AIDS Story" and guest starred on "Gilmore Girls." He joined the Rubicon staff in 2002 as their first Production Manager and Director of Education and currently serves as Associate Producer. He is the founder and program director of Rubicon's Summer Youth Programs which offer theatre training intensives in musical theatre, drama, Shakespeare and technical theatre. His work as a director began as assistant to Tony-nominated director Christopher Renshaw during his work on Queen: The Musical (a.k.a. We Will Rock You). Other directing credits include Tennessee Williams' Talk to me Like the Rain and Let me Listen, Hooters, Our Town, Little Women, Bye Bye Birdie, HONK!, Babes in Arms, Once on This Island, Schoolhouse Rock, LIVE!, Seussical the Musical, Footloose, Free to Be You and Me, Godspell, Joseph and the Amazing Technicolor Dreamcoat, The Drowsy Chaperone and Urintown. For Rubicon, Brian directed A Tuna Christmas, The Sunset Limited (with Joe Spano and Tucker Smallwood), Bus Stop (5 Ovation nominations including Best Play), MASTER HAROLD… and the boys (nominated for 3 Ovation awards Including Best Play) and the World Premiere musical, Hello! My Baby, written and conceived by Tony-nominated, Emmy and Golden Globe winner, Cheri Steinkellner. His work as a director has earned him an Independent Award and StageScene LA Award for Best Director. He also conceived and directed the critically acclaimed holiday musical review, A Rubicon Family Christmas. He was recognized for his work in the community raising funds for arts education with a Phi Delta Kappa Community Partnership Award and an Honorary Service Award from the California State PTA two years in a row. Outside of Rubicon, Brian has taught a Fundamentals of Acting course at Ventura College. In addition to one-on-one training for performers, Brian offers private coaching in public speaking for lawyers, religious clergy and business leaders. He is a B.F.A. graduate of the Boston Conservatory and is a member of the Screen Actors Guild, The Society of Stage Directors and Choreographers, and Actors' Equity Association. For more information please visit www.brianmcdonald.us.
---

Rubicon Education and Outreach Teaching Artists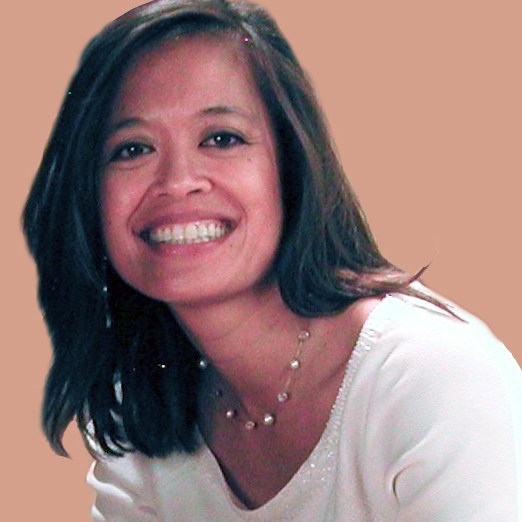 MIRIAM ARICHEA (Musical Director) is known locally for her performances as a concert pianist and soloist with the Ventura College Symphony and the Channel Islands Chamber Orchestra. She was recently honored with the 2014 Mayor's Arts Award for Arts Educator. Miriam has collaborated with vocalists and instrumentalists in a variety of venues, including the Ventura Music Festival, the Ventura Master Chorale series, and the Ventura Unified Festival of Talent. It was through her work at Festival that Miriam began working with Brian McDonald and started to become involved with Rubicon Theatre productions. Miriam also directs the youth music program at her church, and has worked with the Ventura Unified School District choirs as well as the Camarillo Youth Theatre. A lawyer by training, Miriam received her undergraduate and law degrees at Duke University. She presently handles criminal appeals as a court-appointed attorney with the California Appellate Project. Miriam lives in Ventura with her husband Jeff Brackett and their children Josh, Arielle, and Daniel.

HOLLY IRWIN BASSUK (Performer/Instructor/Choreographer) was born in Whittier, California. Her love of performing started young and has followed her through life. When she was 21 she moved to New York City to pursue a career in dance. While on scholarship at the Alvin Ailey American School of Dance she started performing with The Rachel Harms Dance Company. Later she danced with Bill Cratty Dance Theatre and apprenticed with The Paul Taylor Dance Company. Broadway credits include Tiger Lily in Peter Pan with Cathy Rigby, and Wizard of Oz (Ensemble and Dorothy understudy). Regional theatre credits include West Side Story (Anybody's), Girl Crazy (Patsy), Annie (Grace Farrell) and Never Too Late (Grace). Recently she choreographed Oliver!, Wizard of Oz and Fiddler on the Roof for the Ojai Art Center. She was awarded a Ventura County 4 Star Theatre Award in choreography for Oliver!. Holly also choreographed Annie Get Your Gun, Seusical and Lady Pirates of Captain Bree for Nordhoff and Santa Paula High Schools. In an effort to bring more arts education into public schools, Holly earned a teaching credential in 2005. She has taught all grades of physical education, where she infuses dance into her programs. She has also taught dance, drama and singing to grades K-6 in after school and summer programs and recently directed This is It for Nordhoff High School's Drama department.
LESLIE CARSON (Acting Instructor) has spent twenty-five years as a high school theater teacher. She directed over forty-five productions, coached a competitive comedy improv team and founded the Hart District Shakespeare Festival, an annual two-day event. Leslie directs week long Clown Camps in the summer for kids of all ages and also conducts regular mask workshops. In the past year Leslie has created original theater with juvenile offenders at Los Prietos Boys Camp, with students at E.P. Foster elementary school and with at-risk youth at One Step A La Vez Teen Center in Fillmore. Leslie recently spent four weeks as an intern at the Cornerstone Theater Summer Institute practicing community engagement theater.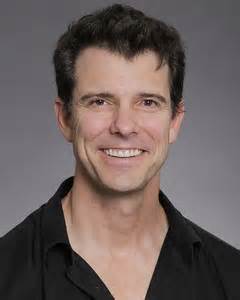 JONAHAN DRAHOS (Director/Acting Instructor/Shakespeare Dramaturg/Verse Coach) is the founder and Artistic Director of the Uprising Theatre Company. He holds a Bachelor of Arts in Fine Arts from California State University, Long Beach and a Master of Fine Arts in Acting and Directing from the University of Missouri. Recently, he earned his PhD in Shakespearean literature in the UK. Some credits include Scapin on Broadway directed by Bill Irwin; John Houseman's The Acting Company, with a residence at Joe Papp's Public Theatre Off Broadway (Twelfth Night, A Doll's House) and two seasons with the Williamstown Theatre Festival (As You Like It, Big Men Small Rooms). He is also proud to have starred opposite Joanne Woodward in Hay Fever at the Berkshire Theatre Festival. He recently won an outstanding actor award from the Independent Press for his performance of Master Ford in The Merry Wives of Windsor for Shakespeare Santa Barbara. He has worked on film in the hit Indie feature "Circuit" and the recently completed "TRIM" and on TV he has appeared on "Jake in Progress," "NCIS," "American Dreams," "One Life To Live" and "Another World." Jonathan has been running the Uprising Theatre Company since 1999 in New York and Los Angeles with his wife Carolanne Marano.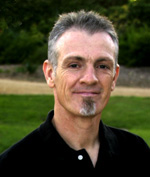 JOHN ENRICO DOUGLAS (Musical Director) Since retiring from the legal profession, John has served as musical director and/or pianist for scores of Broadway musicals and revues at Santa Barbara area high schools, and youth, community and professional theatre companies, including PCPA and Circle Bar B Dinner Theater. For his musical direction of Rubicon's Youth production of Joseph and the Amazing Technicolor Dreamcoat, John was honored with a Santa Barbara Indy Award. Most recently he has served as music director for BigStage's Hairspray at the Lobero Theater, Animal Farm at Westmont College, 42nd Street at Goleta Valley Junior HS and the west coast high school premiere of Disney's Tarzan at Dos Pueblos HS. John's credits as a songwriter/composer include two shows at Santa Barbara High School (Village Fable, 2008 and Pinocchio, 2009), six shows with City at Peace at Center Stage Theater (2007-2012), and a show at PVAC summer camp (2005). He is in his sixth year as adjunct music instructor at Westmont, where he directs the jazz band and teaches piano, and is in his seventh year as director of the GVJHS jazz bands. John is on staff in the Santa Barbara City College music department, and on faculty at SBCC adult ed. He recently arranged and orchestrated production numbers for the grand opening gala of the renovated Garvin Theater at SBCC. Performing credits include tours with the Pointer Sisters, Donald O'Connor and Eddie Fisher, and shows with Aretha Franklin and Dizzy Gillespie, among others.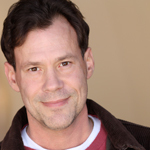 JOSEPH FUQUA (Acting Instructor/Director) has been a professional actor for twenty years, having graduated from the M.F.A. program at Yale School of Drama where he studied acting with the legendary Earle Gister. Before Yale, Mr. Fuqua also attended many schools and university programs including studies at James Madison University (Communications and Costume Design), S.U.N.Y. Purchase (Voice and Acting), University of London: Birkbreck College (Architecture and Theatre), Rhode Island School of Design (Architecture and Fine Arts), as well as master classes at H.B. Studios with Uta Hagen, (Author of "Respect for Acting" and "Creating a Role"). Joseph became a member of the Renegade Cuccaracha Theatre Company in New York City performing for several years in the popular Underground Soap. A membership with the Circle Rep Lab soon followed. Broadway and Off-Broadway credits include Brighton Beach Memoirs, 110 in the Shade (Lincoln Center), Raft of the Medusa and Yours, Anne. Regionally Joseph has appeared on the stage in varying roles of many well known theatres including Octavius Caesar in Antony and Cleopatra at Actor's Theatre of Louisville, Alexei in A Month in the Country at the Arena Stage, Iago in Othello at the Dallas Shakespeare Festival and Louis in Angels in America at the Dallas Theatre Center. While in Dallas, Joseph had the honor of teaching advanced acting at Southern Methodist University with Miss Sheridan Thomas. Moving to Los Angeles in 1997, he worked extensively in television, film and theatre. Joseph has guest starred on "The X-Files," "The Profiler," "Brooklyn South," "The Pretender," "Chicago Hope," "Star Trek: Deep Space Nine" and "Becker." On film, he has appeared in "Ed's Next Move," "David Searching," "Heyday," and as J.E.B. Stuart in "Gettysburg," a role he reprised in the Warner Brothers film "Gods and Generals" with Robert Duvall. L.A. audiences have seen him in The Cat's Meow (Drama-Logue Award), Very Truly Yours, On the Jump at South Coast Rep, and All My Sons at the International City/Theatre of Long Beach. He made his professional directorial debut with J for J (featuring Jenny Sullivan and the late great, John Ritter), presented by Rubicon and 11th Hour Productions at the Court Theatre. In 2000, Joseph joined Rubicon as its first company member, having appeared in over 16 productions with Rubicon, including the title character in Hamlet. He has taught middle school, high school and adult acting for the company since that time. Joseph is a member of the Screen Actors' Guild, Actors' Equity Association and the American Federation of Television and Radio Artists.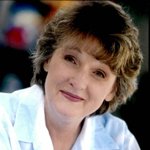 GAI JONES (Acting Instructor) is founder of CA Youth in Theatre, entered educational theatre by way of a small liberal arts college for women in Oklahoma which offered a specialized degree, B.A. in Speech and Drama, an equivalent of a B.F.A. While teaching eighth grade Speech/Drama in Fullerton, CA, she completed an M.A. in Theatre as the first woman to receive the degree at CA State University, Fullerton in 1968. For her thesis she performed a one-woman show based on the evolution from Elocution to modern Oral Interpretation of Literature. She taught Theatre at El Dorado High School, Placentia, CA, for thirty-four years. Upon retirement, the Black Box Theater was named The Gai Jones Theater. Served on SCETA board, CETA SO and CETA boards as member-at-large, then President; Regional Director of Educational Theatre Association; CA State Thespian Director. Named to Who's Who in Secondary Education, Young Leaders of Education, Who's Who in Women Educators; Inductee into the ED TA and CA Thespian Hall of Fames; Recipient of CETA Outstanding Educator; Founder of CA Youth in Theatre. She is included in "The World's Who's Who of Women," "Secondary Educators of America", "Young Educators of America," "CAAE Leaders in Theatre Eduction," and "Stage Directions, Leaders of America." She has been installed into the following Halls of Fame: Outstanding Arts Educator for Orange County, CETA Outstanding Educator, CA State Thespians, EdTA Hall of Fame of CA and has been granted a Theatre In Our Schools Award with AATE, the PTSA Service Award and she is a member of DAR, Zeta Phi Eta, AATE, EdTA. Mrs. Jones lives with husband Dr. Wendell Jones in Ojai and is supportive of daughters Marcie Jones, elementary educator in south LA; Karyn Carney, educator; son-in-law Michael, who recently returned from service in Iraq, and grandson Laith. For more information please visit www.gaijones.com.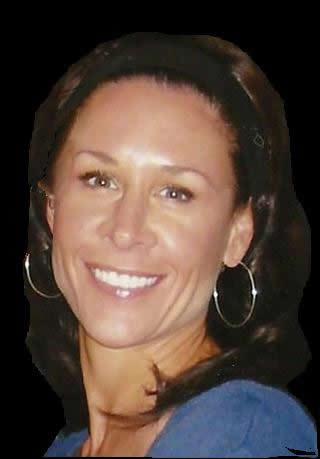 CAROLANNE MARANO (Director/Choreographer) has been a professional dancer for the past 27 years. During that time she has been training and performing throughout the country with San Francisco Ballet, Pennsylvania Ballet, Ballet West, Metropolitan Ballet and Dance Foundation of Kansas. Along with her extensive Ballet experience, she is also trained in Jazz and Musical Theatre. A member of Actors Equity, she most recently performed as Nellie Forbush in Downey Civic Light Opera's South Pacific and at the Hollywood Bowl with Reba McIntire in South Pacific. She has also performed in such shows as Man Of LaMancha (Gypsy Dancer, Rubicon Theatre), Evita (Tango Dancer, Taiwan Tour), Gypsy (Louise), Sweet Charity (Nickie), Can-Can (Claudine) and West Side Story (Anita). As a choreographer her most recent work was the Belinda Carlisle/ Rufus Wainwright "A Night in Paris A Go-Go" New Year's Eve show for the LA Philharmonic at Disney Hall. Carolanne has choreographed numerous musicals including West Side Story, Music Man and The Boyfriend. Her choreography for Studio 1 has won numerous awards. Carolanne is currently choreographing the independent film "The Ghastly Love of Johnny X."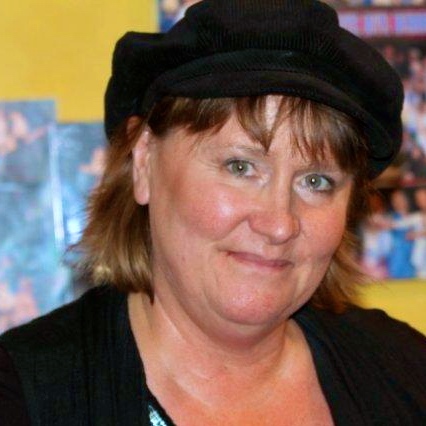 PATRICIA LYNN STRICKLAND (Director/Producer/Writer/Actress) is a graduate of the American Academy of Dramatic Arts West. Her directing credits include over 150 productions and acting in numerous productions throughout Ventura and Los Angeles Counties. Patricia is a 2013 recipient of the Earth Charter Award for Education and Outreach, a 2009 recipient of the City of Ventura Mayor's Arts Award for Arts Educator of the year, 2007 recipient of The City of Ventura Artist's Fellowship Award for directing, a 2005 recipient of The City of Ventura Artist's Fellowship Award for playwriting, a 2001 recipient of the REP award for Excellence in Performance, a 1990 recipient of the County of Ventura Arts Commission's award for Outstanding Achievement in the Performing Arts, and a 2011 recipient of 4 Star Awards for Directing, Set Design and Outstanding Drama for Tea At Five. Ms. Strickland served as the Artistic Director for the Elite Theatre Company for 8 years. She teaches music and drama at St. Bonaventure High School (15 years), Rubicon Theatre Company for 6 years, and taught at Our Lady of Assumption School (music/drama 10 years). She has written several plays and adaptations and enjoys blogging about the importance of arts education. Besides her theatrical background Ms. Strickland has a BA in Interdisciplinary Studies (emphasis on Humanities/ Business/Behavioral Sciences) from NYIT, and a Master's of Communication and Leadership from Gonzaga University. She is very proud of her son Charlie and husband Fred.
PRIVATE COACHING WITH KARYL LYNN BURNS,
JOSEPH FUQUA AND BRIAN MCDONALD IS BY APPOINTMENT
805-667-2912