Tue 9/28/2004 5:58 AM
BECKETTFEST DAY 10 - THANK GOD FOR FESTIVAL PASS-HOLDERS!!!

Today started off with a great Brown Bag Beckett moderated by Jenny Sullivan called "Acting Beckett On Stage". The Panelists were: Karyl Lynn Burns, Conor Lovett, Susan Clark, Rudy Willrich & Robin Gammell.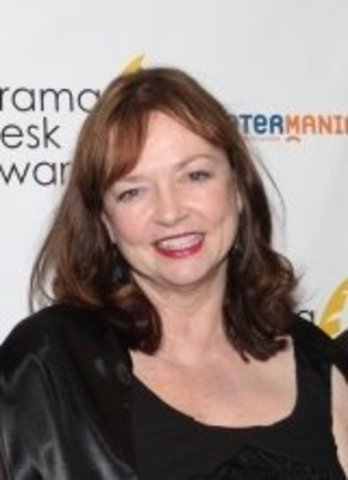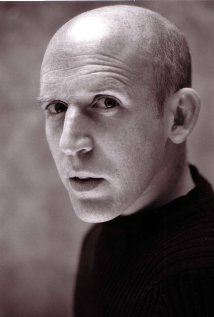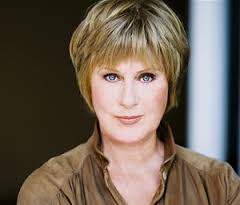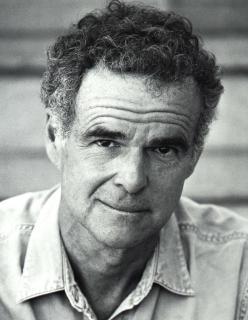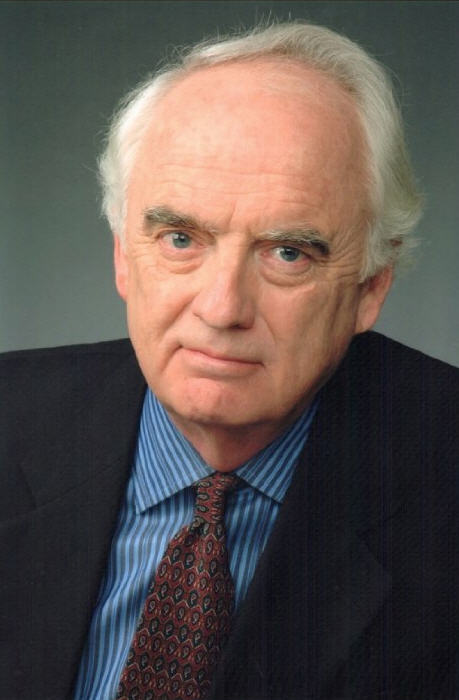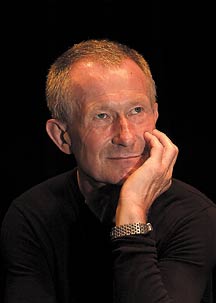 Left to right:Panelists: Karyl Lynn Burns, Conor Lovett, Susan Clark, Rudy Willrich, Robin Gammell, Walter Asmus, and Moderator: Jenny Sullivan.
Walter Asmus also answered a few questions from the attendees. Karyl Lynn had asked Ted to be on the panel, but he'd told her he couldn't because he's in LA until tomorrow night. So, unfortunately, was Joseph, who was supposed to be the moderator, but asked Jenny to do it in his place because he had appointments in LA. It was still an excellent Brown Bag, though, and ended right on time for us to get to the theatre.
The first show today was "Happy Days" at 2PM. We only had 5 tickets on presale - but ended up with about 25 people. THANK GOD! It went well. It was followed by a very informative talkback.
The Night of the Iguana cast was at the shows today (Equity day off) - so, since Jim was around, and Linda, the stage manager, I was able to set up my sitting in on a couple of hours of their Friday morning rehearsal! I'm really looking forward to that!
After the talkback, I had a quick dinner in the box office, and Wanda came down when she came in, then we went upstairs to get ready for the 7PM show: "Rockaby" and "Footfalls". They went well, too, and we had about 25 people - which was great - because we only had a presale of 3! THANK GOD FOR FESTIVAL PASS-HOLDERS!!! After the shows we had an unscheduled talkback with Karyl Lynn and Walter Asmus (unscheduled because Karyl Lynn announced there was one before she realized that there wasn't one listed, but since the audience wanted to have one, we had one anyway! LOL!). (NOTE: I haven't mentioned that Karyl Lynn is also in "Footfalls" - or, rather, her voice is. She is in the balcony on a microphone, playing the voice of May's/Amy's (Linda) Mother - and you would NEVER KNOW it was her! - Kudos to you, Karyl Lynn!) Again, some very interesting comments came out. Sometimes even the directors and actors haven't thought of the ideas that some of the audience members come out with. It's lots of fun!
Wanda and I went out and got a snack after the talkback, and then I came home a little early to tackle washing my hair before I got on to post tonight.
It was a pretty quiet day compared to some of the others I've had, but when you're Cinderella - like I feel these two and a half weeks, it doesn't matter - everyday is fun!
Tomorrow we have a FABULOUS Brown Bag to start the day: Rick Cluchey from the San Quentin Theatre Group will tell his story. For those who don't know his story - Rick was in prison for armed robbery in November, 1957, and not eligible for parole ever, when a production of Waiting For Godot was done at the prison. The inmates loved it (a lot of parallels) and they petitioned the Warden to allow them to start a theatre group, which Rick ran. They did some 35 productions, including the entire Beckett cannon, and eventually the inmates and people petitioned Governor Brown who fully pardoned Cluchey, who has now dedicated his life to performing Beckett plays for troubled youths. A FASCINATING story! I am REALLY looking forward to this one! Rick will be performing "Krapp's Last Tape" at RTC twice this week - that will be a real treat!
Postscript to yesterday's post. Jan e-mailed me and nicely pointed out that some of the way I worded things about Ted's request could have been received sounding like I was showing off a little. Sorry. I'm sure some of you do know some of this info - Kathy H. - I KNOW you do. And that's great. Ted just wanted me to not post it on the web is all - but I knew there would be interest and just wanted to explain why I didn't type my usual word-for-word epic. Wanda and I discussed dinner a little more today too - and if there is more to tell later, one or both of us will gladly do so.
More tomorrow!
Love,
Cindi :)

Back to Waiting For Godot - BeckettFest